Service Contracts As Well As Service & Maintenance
We offer both service contracts as well as individual service and maintenance visits.
In this hi-tech age, we rely more and more upon computer and electronic systems, and as a result, we must ensure there is a reliable power supply or suffer the consequences such as loss of data; loss of communications with a resultant loss in revenue; in those establishments providing medical support services with the possibility of the loss of life.
Standby generator systems provide a solution, but to ensure they come online during a power failure these systems need to be maintained.
Preventative maintenance and servicing are vital in ensuring generators perform correctly when the mains power supply fails.  Most people do not have the time or technical expertise to carry out this task and only give the equipment a cursory check, or at best run it up now and again.  Consequently when the equipment is needed it often fails, due to the varying number of faults liable to occur when it is only used intermittently.

Repairs can be carried out on-site or at our dedicated workshop at Blackbrook Business Park, Hampshire.  We source our spares from the world's leading original equipment manufacturers including:
Lister – Perkins – Cummins – Volvo – Ford – Iveco – Detroit – Dorman – John Deere – Puma – MTU – Mitsubishi – Deep Sea Electronics – Fozmula – SDMO – FG Wilson
We can provide customers with the benefit of improved technology by bringing systems up to date or in line with current legislation without having to purchase or install new equipment.
Our team of engineers can upgrade:
Control Panels
Control equipment
Fuel storage tanks and pipework to current OFTEC regulations.
If required we can also relocate or move complete systems and carry out any necessary electrical installations.
For equipments encapsulated in soundproof containers, we offer our customers a cleaning, de-rusting and patch painting site service.  Plus, for equipment being moved or relocated, we can offer a full repaint service at Blackbrook Business Park, Hampshire, helping prolong the containers life whilst ensuring the generating equipment contained therein stays protected from the elements.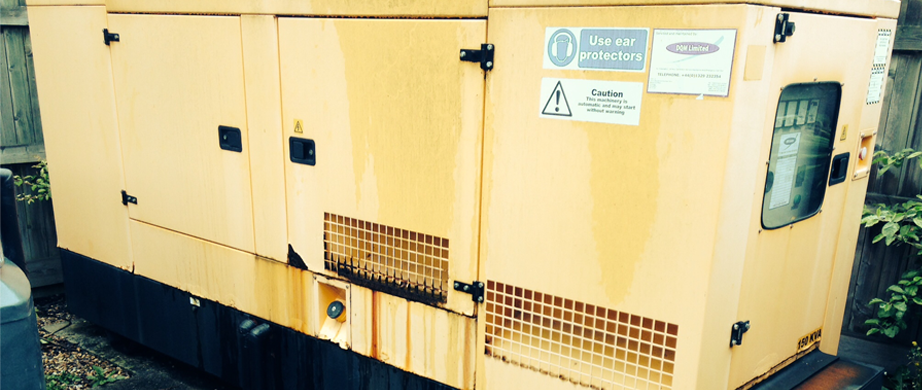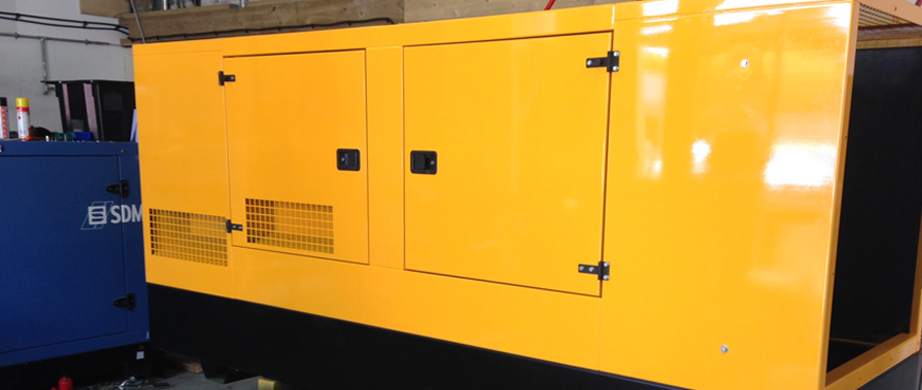 Customer's confidence in the ability of the standby generator system to perform when called upon in an emergency is essential.  In addition to routine preventative maintenance and user maintenance/startups, some customers require absolute assurance in the generator capability.  Where testing the generator on building load is not possible or inappropriate, we can provide "load bank" testing in order to place the system under full generator output.
A portable "load bank" meets the requirements for testing generator sets on-site with the minimum of disruption.  The equipment under test is electrically isolated from the building and hence there is no interruption of power supply to the customer.
The "load bank" will test the generator to its full rated load under controlled conditions.  On completion of the test, a written report will be provided giving all the test results and identifying any recommendations deemed necessary.
As well as providing the customer with peace of mind that the equipment is performing as installed and will operate to its maximum, it has the added benefit of getting the generator diesel engine up to full operating temperature with the resultant burning off of carbon deposits built up by running it offload or on light load conditions.
We have the facility to supply, offload and position the following:

Local Authorities – Emergency Services – Hospitals – Data Centres – Film & TV Studios – Care Homes – Rest Homes – Motorway Depots – Commerce – Telecommunications – Schools – Colleges – Universities – Residences – Stately Homes – H.M. Forces – Stadiums – Museums – Hotels – Marinas – to name but a few!